A list of all the films I watched in 2017!
As a host of a movie podcast, you watch a lot of movies. Bare minimum you're looking at 52 movies for a year, but that's saying you only watch them for the episodes you're prepping for, and that's just dumb. This year I watched a grand total of 225 movies. I count them as watches after I've sat thorough at least half the movie, although that only came in to play a few times, particularly at Christmas while flipping through movies on TV. Throughout the whole year, I only quit one movie, that is the lowest that number has ever been for me.
So! Without any further ado… My 2017 in movies, with some short reviews thrown in for fun.
WHAT I WATCHED:
Fantastic Beasts and Where to Find Them – (technically the movie started playing in 2016, but I count it because when I walked out it was 2017)
Swiss Army Man
Clerks – First time I had watched this in about 5 years, it surprisingly holds up.
Batman V Superman – The first, but not the last time I will watch this in 2017.
Resident Evil
Hell or High Water
Hidden Figures
Resident Evil 2

My personal fav RE movie.

Resident Evil 3
Underworld Blood Wars
Resident Evil 4
Resident Evil 5
Final Fantasy Kingsglave
Silence – After the last 6 movies I watched, this was the greatest thing I had ever seen.
Moon
Resident Evil 6 – This is the most lackluster ending to a franchise ever…

The marketing was better than the movie….

50 Shades of Gray – This sucked.
The Mighty Ducks
D2 The Mighty Ducks
Miss Peregrine's Home for Peculiar Children
Amelie
When Harry Met Sally
Lost in Space

pfff! haha they are all so serious!

Babe
Dirty Dancing
Little Rascals
John Wick
Sing Street – Still the best movie of 2016.
John Wick Chapter 2 – Totally forgot this was a movie.
The Lego Batman Movie

Both fantastic and utterly forgettable

Deadpool
Lost Highway
Finding Dory
Suicide Squad – Don't remember what compelled me to watch this again, but I know I liked it way move on this viewing, I know it's crap, but it's fun crap.
Clueless
Dr. Horrible's Sing Along Blog – Is this a movie? It's better than most…
Some Like It Hot

This movie is near perfect.

Newsies (live) – Saw it in a movie theater, I'm counting it.
Doctor Strange
The Legend of Tarzan – God I hope I never see this again.
X-Men Apocalypse
The Legend of Tarzan (again) – Fuck…
Friday the 13th Part 6 : Jason Lives – Better than Tarzan
A Cure for Wellness – Why did we all forget about this movie? It was pretty good!

Beautiful movie

The Italian Job
Old School
Knock knock – Terrible… Better than Tarzan… okay I'll stop hating on Tarzan.
Logan
Get Out – Best of the year? Maybe…
—Tried to watch "Sisters" – got way too bored and turned it off
Little Nicky – I paid actual money to rent this. Still don't know why.
Pacific Rim
Jurassic Park
Beauty and the Beast (1991) – If they make a live action movie of this, it will suck.
Mighty Morphin Power Rangers : The Movie

Yes, that Power Ranger movie.

Kong Skull Island – That was awesome! I will go home and force my wife to watch the Peter Jackson one RIGHT NOW!
King Kong (2005) – She fell asleep…
Ghost in the Shell
Princess Mononokee
Paprika

I miss Satoshi Kon

Akira – Anime Battle for ATH, go listen! All of the movies picked were amazing!
Noises Off! – Have you seen this? You really should!!
James and the Giant Peach
Power Rangers – It was awesome! Shut up, it was.
Trainspotting 2
Superman the Movie
Terminator 2 – Another one you'll see pop up a few times…

Best movie ever made. Come at me.

The Running Man
Cloak and Dagger
What We Do in the Shadows
Fantastic Beasts and Where to Find Them – First repeat of the year (by choice… fucking Tarzan). I think that's pretty good.
Arrival
Furious 7
F8 of the Furious
Romy and Michelle's High School Reunion
Rogue One

Better every time I watch it.

The Conjuring 2
Guardians of the Galaxy
Star Wars Episode VII The Force Awakens – I watch this one more than I'm proud of. I'm always expecting that the next viewing will the the time that I love it… and nope… it's good. Not great.
Don't Think Twice
Jason Bourne
Free Fire – Man I loved this movie, such an odd way to tell a story, and I loved every minute of it.
Nocturnal Animals
Guardians of the Galaxy vol. 2
Alien

1 of 2 good Alien movies.

Alien Vs Predator Requiem
Moana
Prometheus
Alien 3 – Alien battle for ATH was clearly happening here. Watching a lot of Alien movies really reminds you that there are only 2 good ones.
La La Land
The Fifth Element – This was in theaters, and it was amazing.

annnnd JUMP!

Alien Covenant – Crap, saw it without Chewie so that means I have to see it twice… CRAP!
Pirates of the Caribbean: Curse of the Black Pearl
Batman and Bill – Hands down my favorite Doc of the year.
Batman v Superman – 2nd time, still love it.
Wonder Woman – And holy sheeeeeet that was so much better than BVS.
Alien Covenant – ugh…
Almost Famous

This poster is one of my all time favorites.

It Comes at Night – Great movie, too bad the trailers were so misleading.
Armageddon
The Mummy (1999)
The Secret Life of Pets
Meru – Awesome doc about climbing a mountain, should still be free on Amazon, check it out!
Despicable Me
Beauty and the Beast (2017) – Wow this sucked. Ewan McGregor was good.
Batman Forever
Batman and Robin
Despicable Me 2
The Burbs
Logan – Even on rewatch, still very good, slightly over hyped, movie.

This movie is gorgeous.

Baby Driver – One of the most fun movies of the year.
Escape from the Planet of the Apes
Orlando
Battleship
Kung Fu Hustle
Long Kiss Goodnight
Fist Fight – Better than I thought it would be…
Rise of the Planet of the Apes
Power Rangers

GO GO!

Dawn of the Planet of the Apes

Passengers – (quit halfway) (watched second half after 121 and 122)
War for the planet of the apes
Valerian and the Planet of 1000 Cities – Deserved a way better reception than it got. I thought it was a blast.
Ghost in the Shell (2017) – BOO!
Spawn
Free Fire
Wings

Might be my favorite movie I watched this year. (Not released in 2017)

Dunkirk – My new favorite Nolan movie.
Tour de Pharmacy
Sing – My most unexpected joy-to-watch movie of 2017.
Kong skull island
Never Ending Story
Ingrid Goes West – In contention for my least favorite movie of the year… Spoilers it's in 3rd place.
Never Ending Story Part II
Barton Fink
The Terminator
Terminator 2 Judgement Day – They released it in theaters, I'm surprised I only saw it**
Avatar
Good Time

I'll use a still that give nothing away. Eff you marketing of Good Time.

Terminator 2 Judgement Day — **twice
Tag – WTF was this movie??? See it!
Why Don't You Play in Hell – So. Fucking. Good. FUCK BOMBERS YEAH!!
Annabelle
IT – A new contender has shown up as my favorite movie of the year.
The Mummy – Why?
Mother! – See our ATH Episode released on 1/11/18 to see my thoughts on this one.
Long Live the King
Annabelle: Creation
Queen Kong – Chewie's most unexpected joy-to-watch movie of 2017.

This is a Musical. That's all I'll say.

Pet – This movie so doesn't go where you think it's going. And for that I love it.
Bram Stoker's Dracula
Mary's Shelly's Frankenstein
The Collector
Tales from the Crypt: Demon Knight
Rosemary's Baby
Thirst

so. good.

Fright Night – All time classic, so glad I rewatched it.
Buffy the Vampire Slayer
Justice League Dark – They got Matt Ryan to voice Constantine! Movie is okay.
An American Werewolf in London – In my top 5 of all time.
Sleep Away Camp
What We Do in the Shadows – I didn't realize how much I go back to this movie till I made this list.
Addams Family Values
Geostorm
In & Out

Forgotten but amazing comedy.

Baby Driver
Thor
Thor The Dark World
Hocus Pocus – Chewie has never seen this! We must watch it annnnd…. She fell asleep.
Popstar Never Stop Never Stopping
Blade Runner 2049 – Holy hell I love this movie.  I could go on and on…

The color alone makes me love this movie.

Jason X
Halloween 4: The Return of Michael Myers
H20: Halloween 20 Years Later
Friday The 13th part 9 Jason Goes to Hell – Was going to watch part 7… should have watched part 7….
The Wizard – Power glove… It's so bad.

I bought this. I now own this movie. Jealous?

Super – Everyone who told me I HAD TO SEE THIS had no idea how much I'd hate it.
Thor Ragnarok – Man, this movie was a blast!
Son of Batman
Wonder Woman (2009)
Superman Unbound – UNBOUND!!!!
Green Lantern First Flight
Elle – Rough watch… good movie.
The Royal Tenenbaums

I chose this photo for the dumb face on the right.

The Big Sick
BVS – again
Justice League – Poor Justice League… So many cooks you can't see the kitchen. I still liked it for what it was.
Pet Cemetery
Pirates of the Caribbean Dead Men Tell No Tales – way Way WAY Better than the last one.
Three Billboards Outside Ebbing Missouri – Trailer gives away a lot, but still love this movie. McDonagh has one of the strongest voices out there making movies today. Great ending.
Hellraiser
The Ladykillers

First and last time I'll watch this one…

Turner and Hooch
Iron Man – Don't watch this if you want to keep enjoying the Marvel movies. This is better than the rest by a mile.
Too Funny to Fail – Not a ton of people have talked about this doc, but you should definitely watch it.
Avengers
3 Ninjas
Star Wars TFA – Prepping for Last Jedi… Its official 6, 5, 4, RO, 1, 7, 3, 2 (8 is still pending and I don't know where it will land….)
Cult of Chucky – Better and worse than I thought it would be. Felt more like a TV Pilot than a movie.
Star Wars Return of the Jedi

Leia is such a bad ass.

Good Time – This time for the podcast. So GOOD!
Death Note – The bad in this movie outweighs the good by just a bit.
The Disaster Artist
Space Jam – Welp, never going back to this one.
Jack and the Beanstalk (1974) – Thanks Elliot…
Night of the Hunter
Superman 4 the Quest for Peace – Just as bad as you've heard it is… so watch it already!!!!
Harry and the Henderson's
The Babysitter – I barely remember even watching this. But I think I kinda liked it? Maybe?

Seriously though, Why isn't he wearing a shirt?

Godzilla vs Gigan
Ghostbusters II
Star Wars Episode 8 The Last Jedi – Saw this weeks ago now… still processing it. Definitely more my pace than TFA was, take that for what you will.
Santa Clause 3
Shape of Water – We have a winner for best of the year.

Not the best photo I know, but I love this shot in the movie.

Baywatch – AWFUL, but I kinda liked it?
Elf
Love Actually – This movie is mean. I really enjoy it, but everytime I watch it I find myself asking, why is everyone so mean?
Bad Santa
The Santa Clause
The Greatest Showman – We have a winner for least favorite of the year… but… the singers can actually sing… so I don't know!!
The House
Despicable Me 3 – Stop. Stop now.
Okja – well that was fantastic!

I WANT A SUPER PIG! (not to eat it)

Bright – I was on The Front Row Movie Reviews talking about this one!
Jumanji Welcome to the Jungle – How does Jack Black steal a movie from The Rock and Kevin Hart?? I don't know, but he sure did!
The Mighty Ducks – A fitting way to end the year. Just like this movie I'm young scrappy and hungry!.. For 2018 movies? This joke failed… Also I saw Hamilton.
DONE!!!
What did I learn from this? I like a lot of bad movies, and that's okay! As the year went on I started to get discouraged about weather or not I'd even share this very embarrassing list, but I think that misses the point of why I did it. What I learned from this is that I love movies. Period. The good and the bad, it is still my favorite way to experience a story. Even the worst of the worst have something in them that is enjoyable. I look forward to how my list looks from 2018, I doubt I'll have the time to watch 200+ movies again, but it's worth a shot!
TOP 10 OF 2017 RELEASES:
Shape of Water
Okja
Dunkirk
Three Billboards Outside Ebbing Missouri
Good Time
IT
Batman and Bill
The Disaster Artist
Baby Driver
The Big Sick
HONORABLE MENTION: POWER RANGERS!!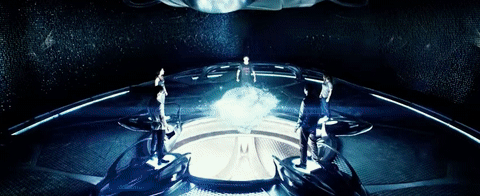 BOTTOM 5 OF 2017
Alien Covenant
The House
Ingrid Goes West
Despicable Me 3
Baywatch – still liked it… but man its just terrible.
HORRIBLE MENTION: THE GREATEST SHOWMAN
Would be in the top five, but its rare to get a musical with actual singers and dancers in it.
Bryan is the Host and Producer of After the Hype. He loves talking. About everything. But mostly Batman, Star Wars and Green Lantern.
He also lives in Los Angeles and works in TV Post Production